توقعات اسهم اسمنت ام القرى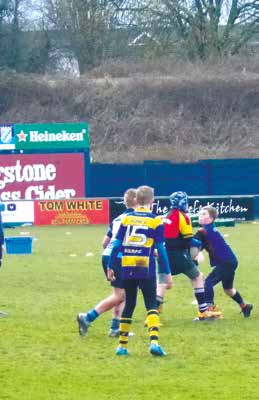 تداول اسهم الاهلي Coventry Rugby's  Pre-Season August Camps are now available to book.
Tuesday 22nd August/Wednesday 23rd August/Thursday 24th August
تحميل الفوركس PLACE – BUTTS PARK ARENA
praca w internecie wypełnianie ankiet TIME – 9.00am – 3.00pm
http://www.iranzamin.org/?hifoar=%D8%AB%D9%86%D8%A7%D8%A6%D9%8A-%D8%A7%D9%84%D8%B1%D9%88%D8%A8%D9%88%D8%AA-%D8%AE%D9%8A%D8%A7%D8%B1-24option&aae=ff ثنائي الروبوت خيار 24option SAVE money by purchasing all 3 days for just £50
http://www.amkhamry.cz/?foravil=%D8%AA%D8%AF%D8%A7%D9%88%D9%84-%D8%A7%D9%84%D8%B0%D9%87%D8%A8-%D8%AD%D8%B3%D8%A7%D8%A8-%D9%85%D8%AC%D8%A7%D9%86%D9%8A&baa=fc تداول الذهب حساب مجاني To book contact Jhill@coventryrugby.co.uk 
rbi forex holidays THE FIRST 25 BOOKINGS WILL RECEIVE A DISCOUNT OF 50%
اسهم بنك انماء ——————— ALL 3 DAYS FOR JUST £25—————————-
الاستثمار في الذهب في السعودية For any further enquiries call 02476 231001
http://aitram.pt/?rybish=%D8%A7%D8%B3%D8%B9%D8%A7%D8%B1-%D8%A7%D8%B3%D9%87%D9%85-%D9%85%D8%B5%D8%B1%D9%81-%D8%B9%D8%AC%D9%85%D8%A7%D9%86&777=23 اسعار اسهم مصرف عجمان Coventry Rugby has a strong, active and vibrant Community Department. A pivotal part of the Club and it's role as an ambassador to our wider audience of children, schools and youth organisations.
Community Coaches
What qualifications do they have?
We have 10 full time Community Coaches all working in and around Coventry & Warwickshire.
All Coaches are RFU qualified as well as having up to and including 1st4sport Level 3 NVQ Diploma in Supporting the Delivery of Physical Education and School Sport (QCF)/RFU Level 1/RFU Level 2/Safeguarding Child Protection/First Aid Training.
Our aim as a Community provider is to deliver quality provision to schools and organisations Children and young adults deserve to receive this and we are more than happy to provide it through fun, happy learning environments.
For further information, contact Matt Price on communityrugby@coventryrugby.co.uk  or call 02476 231001